What is Blended Learning?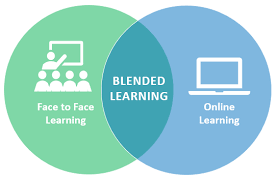 Blended learning is a training concept of using two methods of training in one course: outside the classroom, sometimes called distance learning, and the traditional classroom style of training.  This enables the participants in a training course to maximize the effectiveness of the training while reducing the number of days spent in the classroom.
Why do we use it?
We find that many participants in our classes would rather minimize the time from work, and work independently on their own.  Our Certified Lead Auditor Courses, which are normally five days, and now being rewritten to allow a participant to work independently on their own for the first two days, with provided material, exercises and a test.  Then they may join the class for the remaining three days.